Natural Resources
Comprehensive Engineering and Scientific Services
Featured Services
Environmental Permitting
Wetlands
Hydraulics and Hydrology
Irrigation
Stream Restoration
Dams
Aquatic Organism Passage
Floodplain Permitting
Fish Screens and Barriers
Stormwater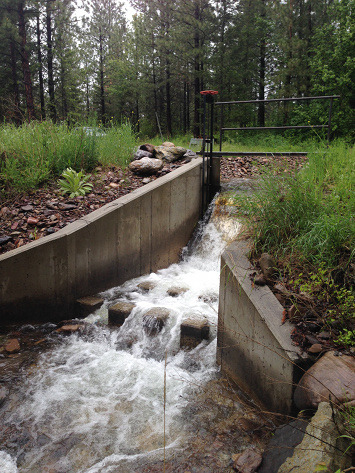 Engineering to Protect the Natural Environment
Whether you're facing flood-control issues, restoring the natural beauty to a river or stream, or navigating through the complex web of environmental permits, we know how to integrate infrastructure into the natural environment to help our clients achieve their project goals.
Our experienced team is aware of the intricacies of environmental and natural resource projects and understand the importance of integrating our clients' goals with practical, cost-efficient, and innovative solutions. We know how to take projects from the conceptual phase all the way through funding, design, permitting, construction management, and inspection.
Our scientists and engineers work closely with our clients, including federal, state, and local agencies as well as the private sector to ensure that the work is done effectively and benefits both the client and environment. By integrating sound resource management practices with state-of-the art technology and construction techniques, we offer focused, creative, and client-specific approaches to tackle a variety of projects.

Responsible solutions to help the natural world

Great West has helped agencies at the federal, state and local level and private sector clients restore habitat, including streams, wetlands, and floodplains.

Aquatic Organism Passage
Our engineers and scientists have designed both small and large Aquatic Organism Passages
Streams/River Restoration
Our engineers, hydrogeologists, and ecologists can design the appropriate restoration solution for any site, from channel realignment to beaver mimicry and other nature-based techniques.

Wetland Delineation
Our ecologists provide accurate delineations to protect resources and help projects to proceed smoothly.

NEPA Assessments
Our scientists and engineers are experienced with Biological Assessments (BAs), Biological Resource Reports (BRRs), and Technical Specialist Reports.
Our goal is to build a legacy of quality relationships with our clients, and we build that legacy by providing them with the highest level of customer service.