Nez-Perce Clearwater National Forests
American River AOP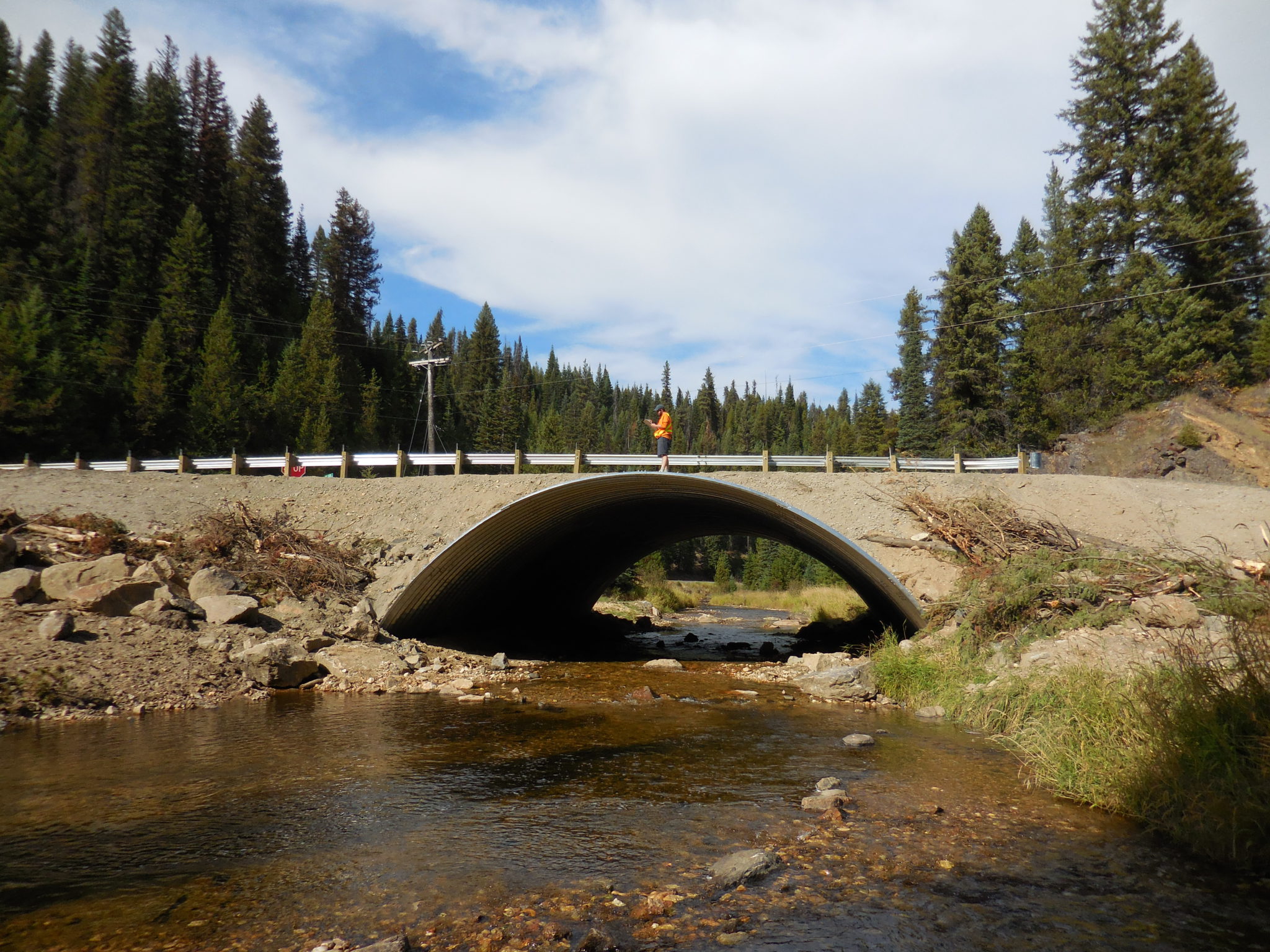 Great West Engineering was retained to design the replacement of two culverts on Forest Road #222 crossing the American River near Elk City, Idaho. The existing culverts perched at the outlet end, presenting a significant barrier to migrating anadromous fish species and other aquatic organisms.
There are multiple site constraints that make this project a very challenging design: Forest Road #222 intersects State Highway 14 approximately 100 ft from the crossing which precludes replacement alternatives from affecting either the horizontal or vertical road alignment. Also, American River converges with the Red River approximately 100' downstream of the site, limiting the amount of channel work that can be accomplished as well as area for a construction bypass. Bedrock is present at the site which affects footing design and bypass alternatives.
Multiple design alternatives were evaluated which ultimately led to the selection of a 46-foot 9-inch span by 16-foot rise deep corrugated structural steel plate-arch culvert founded on a concrete footing on bedrock. The project required coordination with multiple stakeholders including Idaho County, the Nez Perce Tribe, Idaho Transportation Department, Bureau of Land Management, and
Nez Perce-Clearwater National Forests.

Project Highlights
Preliminary feasibility analysis
46'-9" x 16'-0" plate arch culvert was selected as the replacement alternative
Complex road design including over 20' of road fill
Design had to conform to USFS, ITD, and Idaho County standards
Design included a detour route & bridge to accommodate traffic during construction
View More Natural Resources Projects
Storage • Distribution • Treatment • Supply • Hydraulic Modeling • Preliminary Engineering Reports/Facility Plans