Parks And Trails
COMPREHENSIVE ENGINEERING AND SCIENTIFIC SERVICES
Featured Services
Parks and trails plans
Recreation facility inventories
Recreation facility cost estimation and design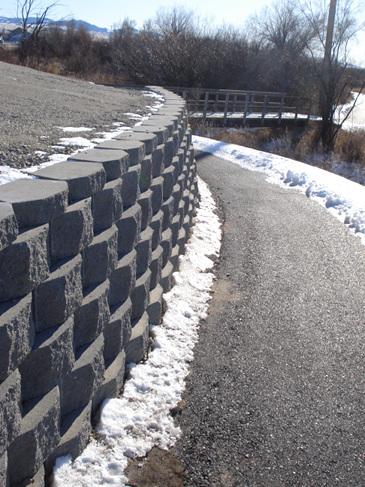 Quality of Life Through Outdoor Access
Great West Engineering is passionate about connecting people to the outdoors. Over the last three decades, our team has been involved in the planning, design, environmental review and permitting, bidding and construction management of a variety of projects including trails, pedestrian bridges, bike paths, recreation facilities, rest areas, and sidewalks.
Elements like parks, trails, and recreational facilities are valuable community assets in that they provide greater access to the outdoors. This in turn improves quality of life, preserves unique natural resources that give the community its identity, and enhances property values and marketability. Providing places for people to hike, bike and enjoy nature also contributes to a healthier community. Recent studies have shown that having access to open space and parks reduces health costs – including mental health costs, and expenses related to heart disease, obesity and diabetes.
We take great pride in enhancing communities through the planning and design of facilities that balance recreational opportunities with the natural environment. Our professional staff of skilled engineers, scientists, construction managers and inspectors, and surveyors have worked on a number of park projects that have been well-received by their communities, and loved by the community members that recreate there.
The Great West Engineering team doesn't just design and build community recreational areas, we become a part of your team. We assist you by hosting public meetings, helping with the bidding process, applying for and receiving the required permits, and creating informational materials to help educate the public. We can help you build community consensus to support the development of greenspace projects and to develop a plan to encourage public usage of the new facility.
Great West Engineering is committed to developing beautiful parks and recreational facilities that blend with nature while providing easy access, functionality and enjoyment to the public. Our staff has the experience, creativity, and expertise to develop innovative designs for projects of any size.
Healthy communities need recreational opportunities.
Our engineers and planners are have helped a both small and large communities develop a variety of recreation spaces.

Pedestrian Trails
Our team has designed hundreds of miles of trails.

National Park Upgrades
Great West has worked with the Forest Service for years aiding with National Park upgrades.

Parks
Our team had designed a variety of parks to enrich communities.

ADA
Full Americans with Disabilities Act (ADA) compliance with every design.
Our goal is to build a legacy of quality relationships with our clients, and we build that legacy by providing them with the highest level of customer service.