Join Our Team
Your Future Takes Flight Here
Featured Benefits
Student Loan Assistance
Professional Development
Bonus Programs
Bonus Time
Wellness Programs
Flexibility
and Many More!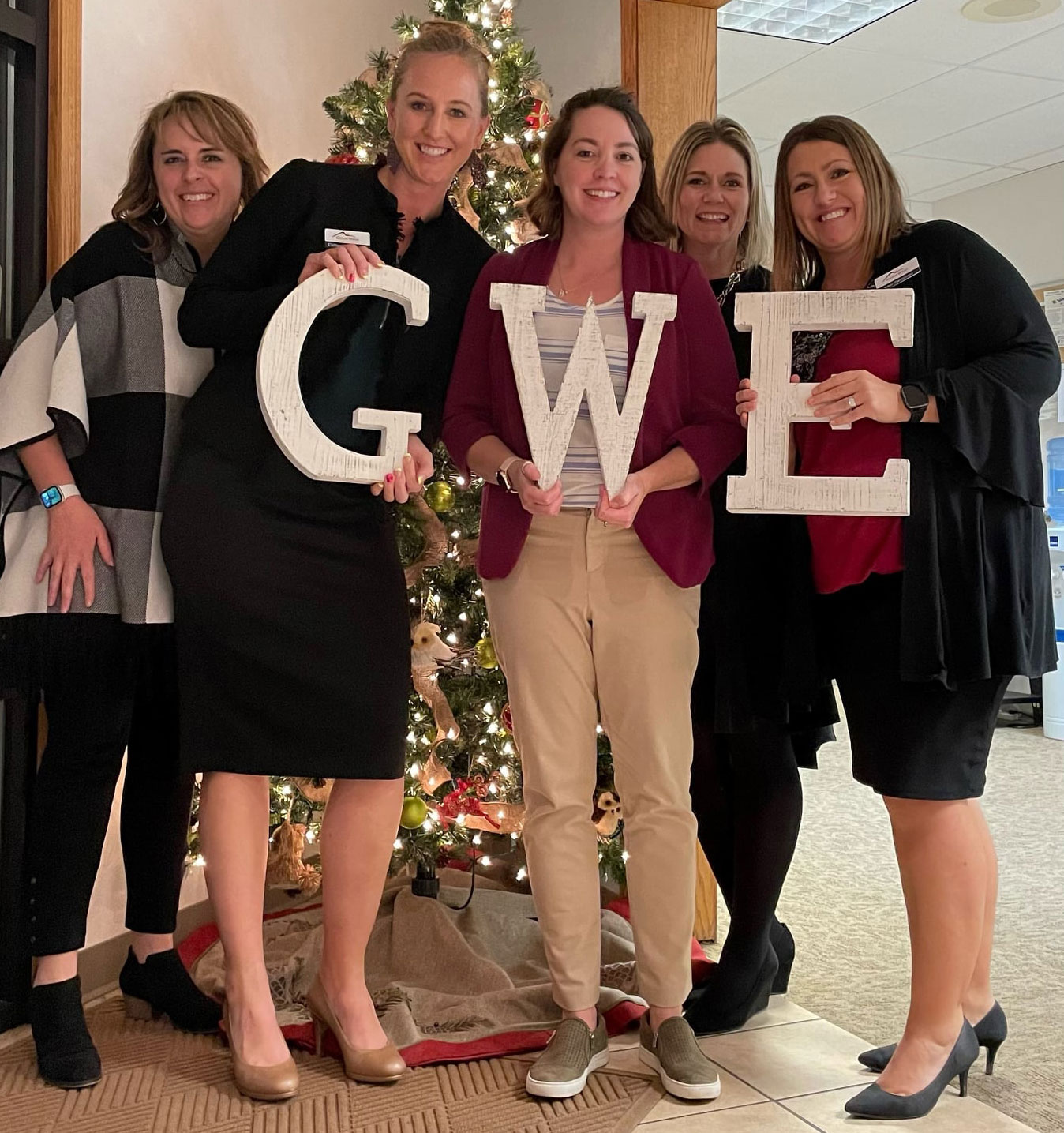 Committed to Empowering Each Employee to Grow
Envision an employer who is committed to empowering each employee to grow both professionally and personally. An employer who is not only committed to you but needs you to take an active role in shaping the company. A place where your co-workers are equally invested and truly want to see you succeed because success is achieved as a team. Where you are given cutting-edge tools and technology and have the resources you need and want to succeed. Where just as much importance is placed on your life away from work as it is on deadlines.
Our employees make us who we are. As an award-winning employer, we strive to provide an engaging and inclusive work environment that promotes professional and personal growth for every employee. We value every opinion and are truly committed to your success because we know when you're successful we're successful. And don't worry, we don't sweat the small stuff, we encourage it, we want you to be at your kids' performance or your best friends' graduation. Join our team and together we will provide a better quality of life by improving the world in which we work and live.
Awards
We're honored to be recognized by multiple organizations as a great company to work for. Our commitment to every employee is to provide the resources to excel both personally and professionally. Recently, Great West Engineering has been recognized for several employee spearheaded awards.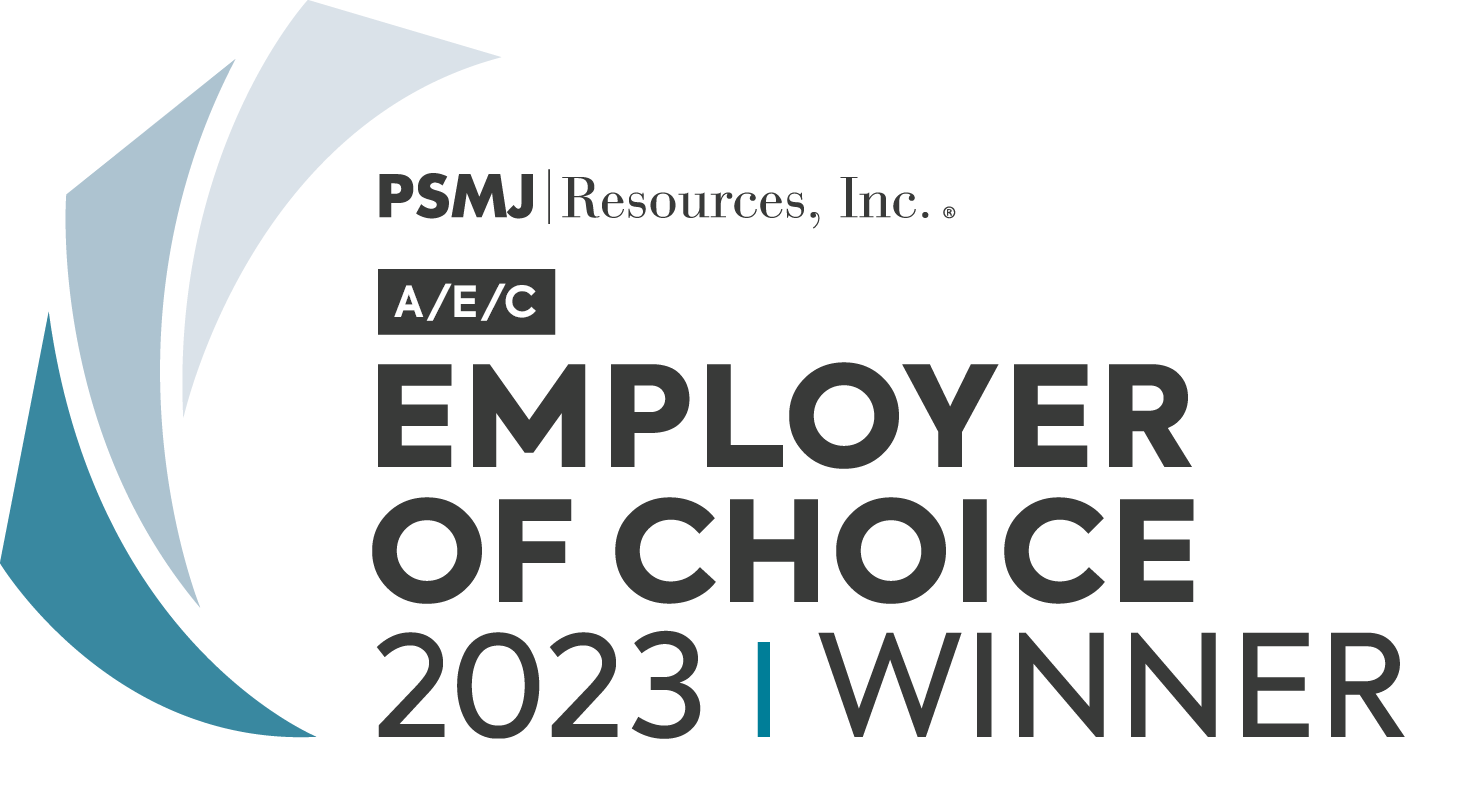 For the fourth consecutive year, Great West was one of ten nationwide winners of PSMJ's A/E/C Employer of Choice® Award!  Based on employee responses, the Employer of Choice® Award revolves around a 70-factor employee survey that dives deep into what firms do to inspire, encourage, and engage with their employees.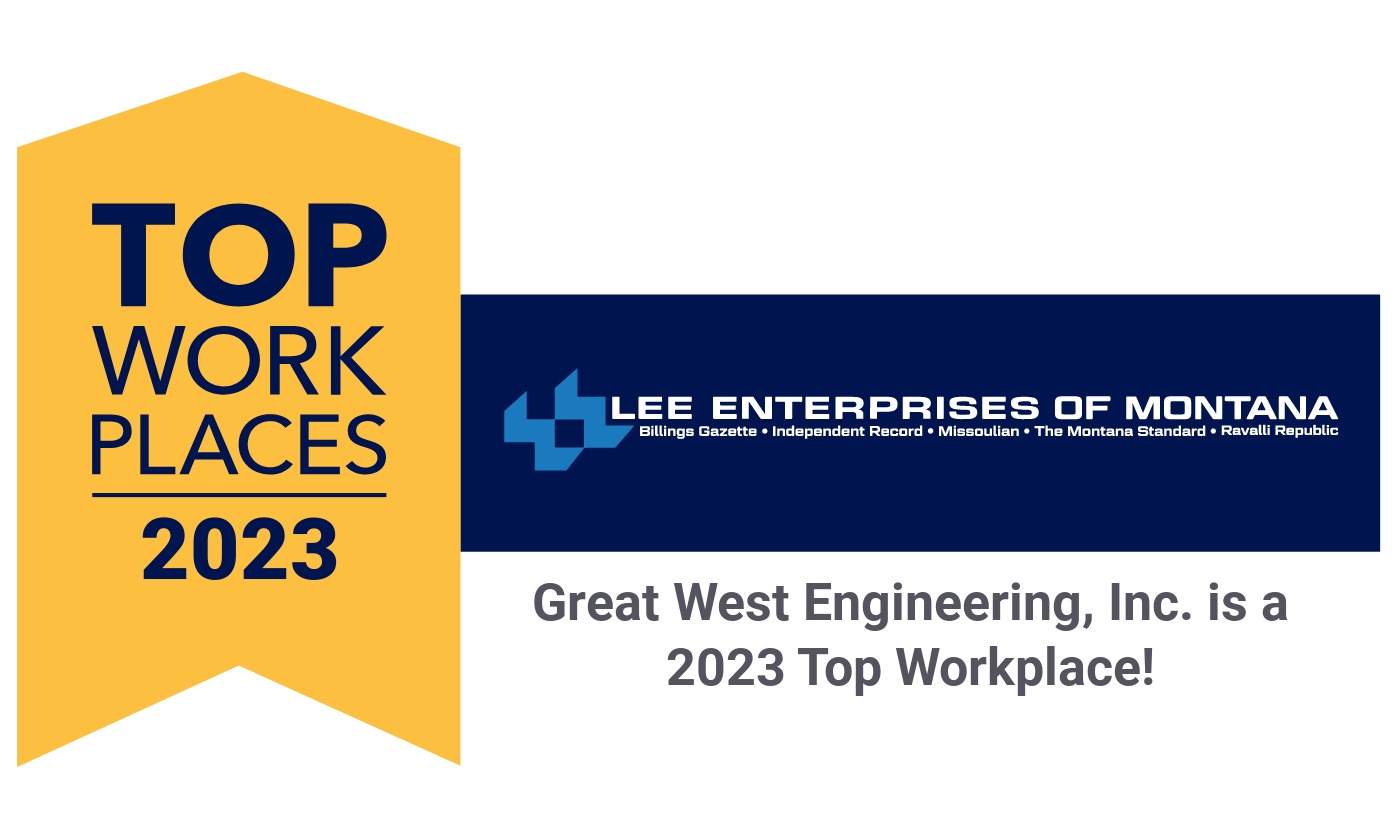 Great West was recently announced as a winner of Lee Enterprises' Top Workplaces!  The employee-driven award focuses on people-first culture excellence and prioritizing it day in and day out.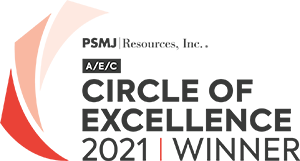 Great West Engineering is a recipient of the Premier Award for Client Satisfaction, which honors architecture and engineering firms that deliver a truly exceptional client experience. 
Work-life balance is key to helping our employees grow both professionally and in their personal lives.  At Great West Engineering, we value work-life balance and we are dedicated to ensuring our employees have the flexibility to succeed both at work and away from work.
Experience northwest living at its finest.  If your thing is fresh mountain air, a strong sense of community, or a mountain hike on your lunch break, look no further!  Based out of one of our office locations and the nearby surrounding areas, our staff have easy access to a large variety of recreational activities.
Queen City of The Rockies
Helena, MT
SMALL TOWN LIVING AT ITS FINEST
The most difficult decision that Helena residents face is which direction to head on the weekend. With 4 lakes located within a 30-minute drive and the trout-filled Missouri river tracing the outline of the valley, Helena is an outdoor enthusiast's dream come true. Access over 80 miles of hiking/biking trails from downtown, explore an old ghost town or enjoy the quiet serenity of the Elkhorn Mountains.
The outdoor opportunities are varied and endless, and there's something unique to do each season. Whether it's ice skating in the winter, fishing in the spring, hiking in the summer, or hunting in the fall, Helena has it all.
While Helena has unparalleled access to outdoor recreation, life in town is just as rich. Known as the "Best Small Art Town in America," Helena has a magnitude of cultural events to appreciate, such as the annual Symphony Under the Stars and the "Ales for Trails" fundraiser.
Simply stated, life in Helena is small town living at its finest.
The Magic City
Billings, MT
MONTANA'S TRAILHEAD
Known as Montana's trailhead, Billings has something for everyone. The economy is strong, the crime rate is low, and the community welcomes newcomers with open arms.
Billings, Montana's largest and busiest city, provides the conveniences of city living in a beautiful setting. The Billings landscape was shaped by the mighty Yellowstone River and is now sheltered by the iconic "Rims". With 150,000 people in Yellowstone County, residents have access to dining and entertainment options as diverse as the Yellowstone ecosystem itself.
Though Billings is the largest city between Denver, CO and Calgary, AB peace and quiet are easy to find. Hike in Yellowstone National Park, drive the Beartooth Highway, explore the pictograph caves and marvel at Pompey's Pillar.
Life in Billings is fast and fun or slow and steady. There is something for everyone in this vibrant, cultural center.
The City Of Trees
Boise, ID
BIG CITY CONVENIENCE, SMALL TOWN COMMUNITY
Nestled in the Treasure Valley against the majestic foothills, Boise is part of a thriving metropolitan area of over 550,000 people. Boise is the largest metropolitan area in Idaho, and also the most remote metropolitan area in the United States, fostering a "unique sense of community."
Situated where the high desert meets the western edge of the Rocky Mountains, Boise is the gateway to exceptional recreational opportunities including: world famous white-water rafting, Nordic and Alpine skiing, snowboarding, hunting, fishing, backpacking, and camping. Hiking, biking, and fishing are popular activities right in the metro area, accessible by miles of greenbelt along the Boise River. The foothills provide trails for hikers and bikers of all abilities.
Quality of life, low cost of doing business, an educated and motivated workforce, and the presence of numerous post-secondary educational institutions provide valley companies with a healthy environment in which to do business. The economy is a healthy mix of business, education, healthcare, retail, manufacturing, government, military and professional communities.
[source: Boise Chamber of Commerce]
The Electric City
Great Falls, MT
Live.Play.Create
Great Falls, Montana is located in the north central part of Big Sky Country. The city boasts a vital, diverse economy and active community, and is host to a growing industrial segment in support of the booming Bakken oil economy, a strong agricultural economy and a vibrant medical community that services a wide geographic region.
Great Falls delivers just the right mix of family friendly and hip and trendy. Our safe and open lifestyle is a wonderful place to raise children. And, the abundance of community events, restaurants and nightlife keep it interesting all year long.
The area offers some of the best skiing, fishing, hunting, and outdoor recreation activity in the world. Enjoy blue-ribbon trout fishing on the Missouri River, which flows right through town. Get lost (figuratively) in the Bob Marshall Wilderness or spend the day enjoying Glacier National Park or Yellowstone, each within a day's drive.
Closer to home you can enjoy more than 40 miles of the developed River's Edge Trail system, take in the world class art museums, and take a trip back in time when Lewis and Clark explored Great Falls at the famed interpretative canter, or just relax and put your feet up at one of the many area parks.
[source: www.choosegreatfalls.com]
The Lilac City
Spokane, WA
Creative by Nature
What makes a region a destination? Everyone has their own opinion. But when a place like the Spokane Region has it all, it's tough not to sing its praises. Blessed with a unique combination of outrageous outdoors and amazing attractions, incredible arts and delectable dining, and a historic past living seamlessly with a vibrant future, it's easy to see why Spokane is "Near nature. Near perfect."
Few places in the U.S. can lay claim to the vast amount of activities that the Spokane Region brings to the table. What's more, in Spokane it's all just a short drive away. From thrilling whitewater or downhill adventures, to inspiring art and powerful Broadway performances, the Spokane Region offers enough activities to pack any vacation calendar.
[source: www.visitspokane.com]