Planning Services
FACILITATION, KNOWLEDGE, EFFECTIVENESS
Featured Services
Comprehensive planning
Growth Policy update/development
Parks and trails plans
Planning administration for local governments
Capital improvements plans update/development
Predisaster/Hazard Mitigation planning
Code and regulation update/development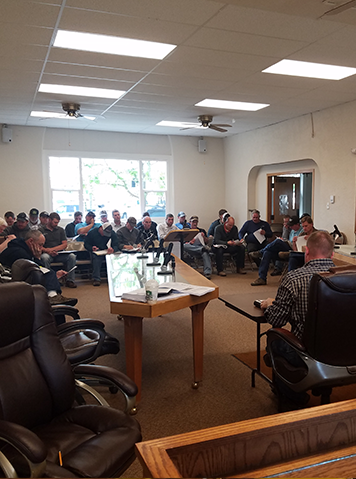 Planning for Community Success
Community planning is the foundation for many local government decisions and infrastructure improvements. It can also be used as a tangible representation of a community's long-term goals.
Whether developing a single, stand-alone plan or tackling a larger comprehensive process, planning can be a challenging undertaking. It requires strong facilitation skills, specialized knowledge, and the ability translate public desires into effective plans.
At Great West, we recognize that community planning should not have a predetermined outcome. Put simply, there is no "one size fits all" approach that works universally. We are committed to working with our clients to develop a planning process that meets their needs and is practical and achievable. Ultimately, our goal is simple: to reduce the administrative burden of planning processes for local government staff and to ensure that the final product helps to create the community that our clients want.
Communities need economical and sustainable ways to grow.
Planning and engineering go hand in hand, for over 35 years we have helped communities with both their planning and engineering efforts.

Better Growth
We focus on long term community solutions specifically developed for your community, including Growth Policies, CIPs, Parks Plans, and Facility Master Plans.

On-Call Planning
Sometimes communities find themselves in need of a temporary assistance.  We have helped dozens of communities by providing temporary and longer term planning services as needed.

Community Enrichment
Let use our decades of planning expertise to enrich the lives of your residents.

Project Funding
Great West planners and funding experts work hand-in-hand with communities to create long term funding strategies built on planning efforts.
Our goal is to build a legacy of quality relationships with our clients, and we build that legacy by providing them with the highest level of customer service.