On July 29, 2020, the Economic Development Administration (EDA) announced that it had awarded Powder River County a $7 million grant from the EDA's Disaster Recovery Program to replace or upgrade four bridges and resurface approximately 18 miles of road damaged by flooding in 2019.  The EDA allocation is the second major grant Powder River County has received for the project.  Last February, the Montana Department of Commerce awarded Powder River County with a $750,000 grant from the Delivering Local Assistance (DLA) Program.  The two grants represent 89-percent of the $8,750,000 project and are the result of a collaboration between Powder River County, Southeastern Montana Development Corporation (SEMDC), and Great West Engineering. 
In 2019, severe flooding disrupted transportation from April through June until the County could make temporary repairs to culverts, bridges,  and roads washed out by heavy rains. The damage caused residents that live near Broadus and Biddle to take detours that ranged from 50 to 100 miles. The detours disrupted mail delivery, school bus routes, emergency services, and the local oil and gas/farm and ranch industries that contribute approximately $175 million per year to Powder River County's economy.  SEMDC Community Services Director Julie Emmons Stoddard stated,  "Powder River County experienced unprecedented flooding in 2019 and had disastrous impacts to infrastructure including roads and bridges.  This caused a large disruption in economic activity.  The disaster funding from EDA will assist in establishing resiliency for businesses and residents of the area."
Project Summary
Description – Replace or Upgrade Four Bridges & Resurface 18.1 Miles of Powder River East Road
Total Cost – $8,750,000
EDA Award – $7,000,000
DLA Award – $750,000
County Contribution – $1,000,000
Estimated Completion Date – December 2021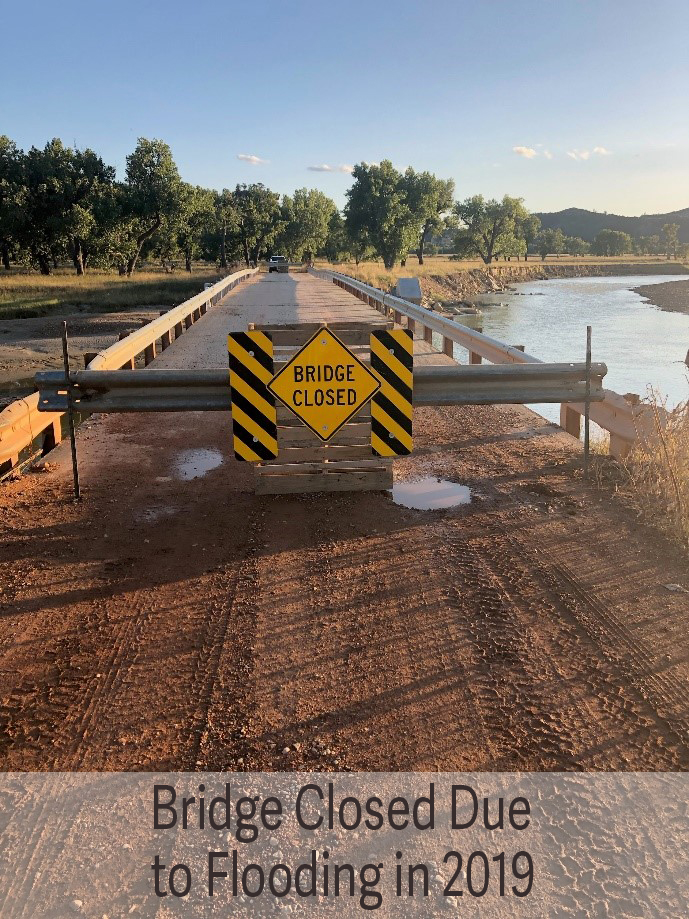 Over the next 18-months, the grant funding will enable Powder River County to replace the Moorhead, Little Powder River, Pilgrim Creek, and Horse Creek bridges and resurface 18.1 miles of Powder River East Road. The priority is the replacement of the Moorhead Bridge 25 miles west of Biddle, Montana. To protect public safety, the Montana Department of Transportation closed the bridge on September 25, 2019. The bridge piers had settled and rotated, which could cause the structure to collapse.  The objective is to complete the construction of the new Moorhead Bridge and reopen the crossing later this year.
In less than two months, the SEMDC/Great West team was able to prepare the preliminary engineering report, environmental review, and grant applications to take advantage of the extraordinary opportunity presented to Powder River County by the EDA and Montana Department of Commerce. With these funds, Powder River County will complete a project that would typically be done in phases over five to 10 years in two years, with minimal cost to taxpayers.   Powder River County Commissioner Rod Schaffer said, "we're glad (to receive the funding) it is certainly beneficial to the County, and it came at a time when we really needed it.  Without the grants, we didn't know what we were going to do."  Schaffer added, "we had the right people in place."  SEMDC Executive Director Jim Atchison, an avid baseball fan, said when asked to describe how he felt when he heard the news, "it was like hitting a grand slam home run with two outs in the bottom of the ninth inning in game 7 of the World Series."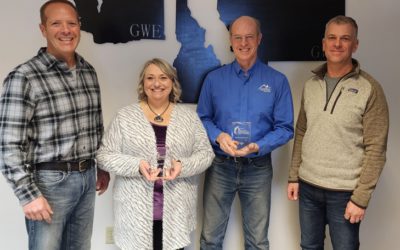 Looking back on 2022, we are incredibly proud of Great West's accomplishments.  Major milestones have been hit such as breaking ground on a water project that will deliver clean drinking water to seven communities, hiring employee number 100, and generating over...
read more