The CMRWA is a coalition of eight incorporated communities and rural areas in central Montana with a long legacy of poor water quality and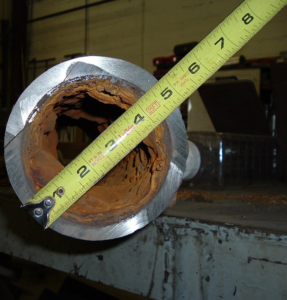 limited quantity.  Great West has been working with the CMRWA board on the Musselshell Judith Rural Water System for over twelve years with the goal to provide communities in the region with a reliable supply of high quality water.  The project plans on utilizing high quality Madison Aquifer groundwater and a 250 mile piping system to deliver water to users.
The CMRWA has completed several key milestones over the last twelve years including the following:
Completed a 2200-foot deep test well at Ubet which demonstrated that an adequate quantity of high quality water is available at the preferred well site.
Obtained all the water rights needed for the project.
Completed and received Federal approval for the project Feasibility Report (First in nation to complete the planning process prescribed under 2006 Rural Water Supply Act)
Demonstrated to the federal government that the project has a benefit/cost ratio of 1.28:1
Last week Senators Daines and Tester introduced a bipartisan bill to Congress to provide federal authorization for the project. Federal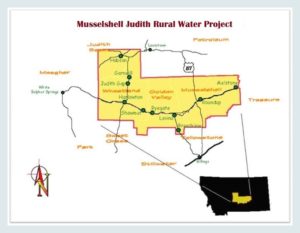 authorization is needed to obtain the federal funding for the project.  The project cost of $87 million includes a proposed 75% federal, 12.5% State and 12.5% local funding package.  The CMRWA Board and their lobbyist believe that there is an excellent chance the project will obtain federal authorization in 2017.
This project has relied on past State grant funding derived from State Special Revenue (SSR) generated from the TSEP Regional Water System Fund which is a subtrust of the Coal Tax Trust.  The Montana House Appropriations Committee recently passed an amendment to HB 11 which insures that State matching funds are available to match federal funding in the next biennium.
Great West is currently working on the preliminary design, environmental investigations and land acquisition for Phase 1 of the project which will deliver water from the wellfield to the communities of Judith Gap and Harlowton as well as several rural users along the pipeline route.  The goal is to get this portion of the project shovel-ready so that if federal funds become available the project will be ready for construction.
The implementation of regional water projects has proven to be a cost effective way to deliver water to rural areas that do not have access to safe drinking water.  Several regional water projects are already under construction in North Dakota, Montana and other western states.  For information contact the project engineer, Bob Church at 406-495-6177 or visit the website www.centralmontanawater.com
Article written by Bob Church, PE