We are pleased to announce that Great West Engineering's Jonathan Weaver has been selected as one of Helena, Montana's 20 under 40 winners! Spearheaded by the Helena Independent Record Newspaper, the 20 under 40 awards honor those who, through their industry and hard work, are moving the community forward toward the future.
Jonathan has been with Great West for over a decade and was hired directly after graduating from Montana State University with a Bachelor's Degree in Civil Engineering.  Since that time, we have watched him grow from a young engineer to a senior professional who is a specialist in his respective field.  As a Project Manager, Jonathan regularly spearheads projects that foster a better quality of life by improving the world in which we live and work.  The projects listed below are samples of projects that Jonathan has led that communities throughout Montana benefit from every day.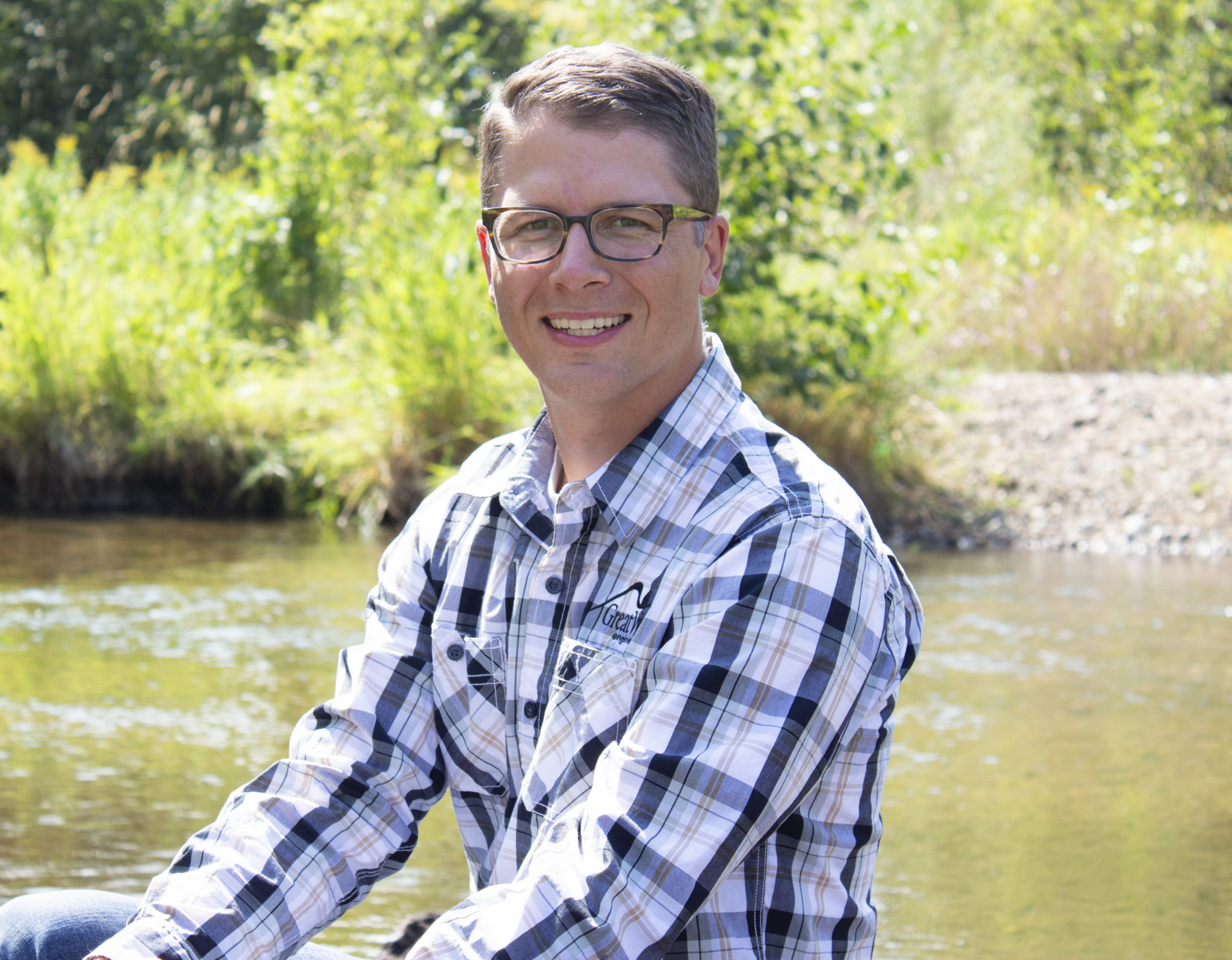 Drone Flight of Old Yellowstone Trail in Powell County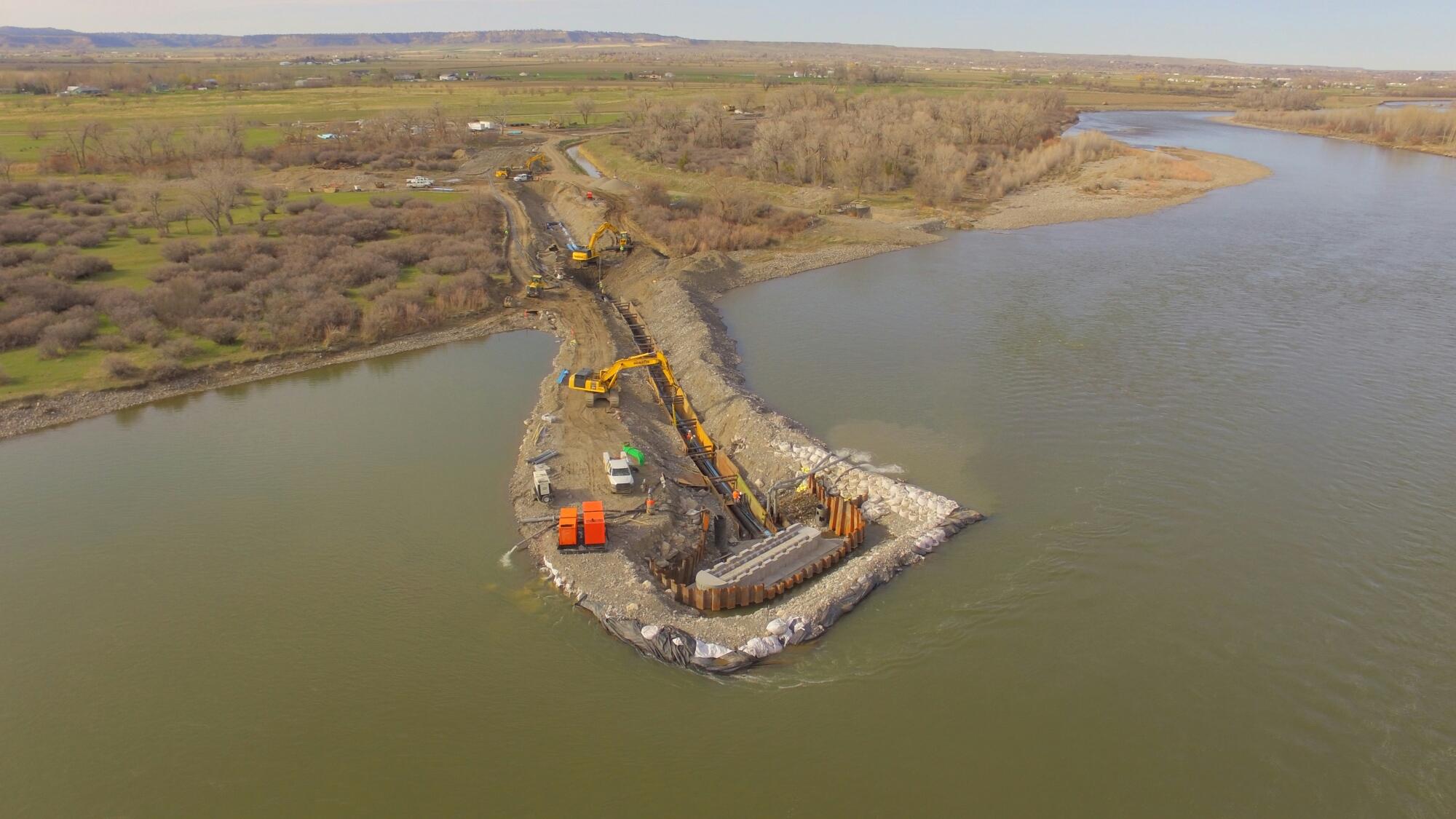 Construction of the City of Laurel Water Intake in Yellowstone River
Old Yellowstone Trail, Powell County
Part of the Rails-To-Trails national movement to convert decommissioned rail lines to pedestrian friendly routes, Jonathan led the development of the Powell County leg of the trail system that follows the Old Milwaukee Railroad route. Phase 1 of the trail runs from Garrison to south of Rock Creek Cattle Road and was completed in 2019 with Phase 2 connecting to Grant Kohrs Ranch National Historic Site which is currently under construction to be completed in 2022.
Water Intake, City of Laurel
Set on the majestic Yellowstone River, the City of Laurel's new municipal water intake was completed in 2017.  A bustling suburb of Billings, changes to the river channel and scouring were compromising the City's ability to draw water for its residents.  As the lead design engineer on the project, Jonathan coordinated multiple design disciplines and subconsultants which played a major role in the Great West team completing a successful project for the City.  Since the project's completion, City resident fears of a consistent water supply has been eliminated, and the community has a sustainable solution now and into the foreseeable future.
We are incredibly proud of Jonathan and the leader he has become within our firm, the Helena community, and within our industry.  As a firm that values each team member that becomes part of the Great West family, it's incredibly rewarding to see the outcome of mentoring, professional development, and challenging projects equate to one of our own being selected as one of Helena's 20 under 40!
To learn more about Jonathan and how he can help your community, contact us today.  To view our open internships and positions for recent graduates, click here.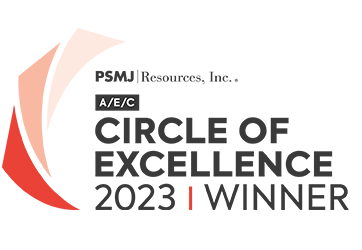 PSMJ Resources, Inc., the world's leading authority on the effective management of architecture, engineering, and construction firms, has announced Great West Engineering as a winner of the 2023 Circle of Excellence.  The Circle of Excellence highlights successfully...
read more