For the fourth consecutive year, Great West Engineering has been announced as one of ten nationwide winners of PSMJ's A/E/C Employer of Choice® Award!  The A/E/C Employer of Choice® Award is the industry's premier recognition of firms that have mastered workforce retention and productivity by achieving he highest level of employee engagement.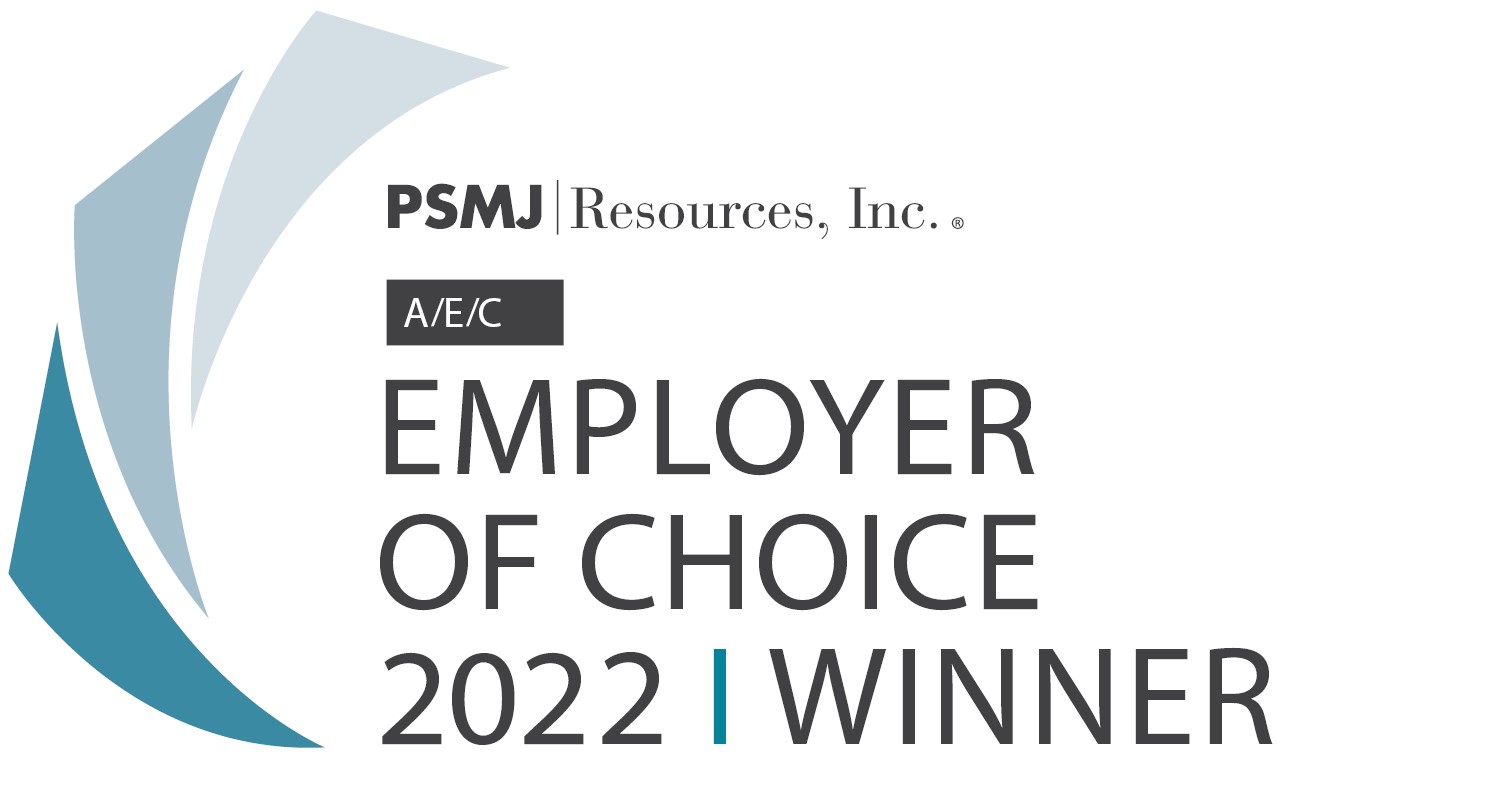 The A/E/C Employer of Choice Award is based on the results of PSMJ's 70-factor survey of nominated firms' employees, diving deep into what they do to inspire, encourage, and engage with their architects, engineers, non-technical staff and managers.
"Finding and retaining the best talent continues to be a critical path challenge across the industry," says PSMJ Resources Director Gregory Hart, "The firms with the most engaged teams deliver the best results. But, maintaining high levels of employee engagement and a cohesive culture can be challenging in today's flexible and hybrid operating models. The winners of this year's award truly do think and – more importantly – act differently to stand above the rest of the pack."
We're Hiring!
Interested in Working for an Award Winning Company?  Check out our available positions!
Winning firms will be recognized and celebrated at PSMJ's popular A/E/C TalentMAX conference on September 28, 2022, taking place immediately preceding PSMJ's flagship A/E/C THRIVE conference on September 28-30, 2022 in Nashville. Winners also benefit from "A/E/C Employer of Choice Award Winner" credentials to display in their recruiting efforts and public recognition through PSMJ's extensive digital, print, and social media dissemination channels.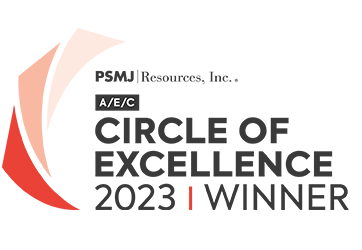 PSMJ Resources, Inc., the world's leading authority on the effective management of architecture, engineering, and construction firms, has announced Great West Engineering as a winner of the 2023 Circle of Excellence.  The Circle of Excellence highlights successfully...
read more