If you own or operate a public water system, then you need to know and understand the changes to the Lead and Copper Rule (LCR).  The changes are being implemented by the EPA to further strengthen the LCR and better protect public health through the following:
Lead and Copper Rule Revisions (LCRR) – Compliance date of October 16, 2024
LCRI – Lead and Copper Rule Improvements – Still being developed, details likely to be known in the fall of 2023
As a first step in the LCRR, which is ultimately working towards removing all lead from public water systems, all public water supplies are required to prepare and submit a lead service line (LSL) inventory by the compliance date of October 16, 2024.   As part of the inventory, water systems need to determine whether or not each water service line (both public and private portions of the line) is a lead line or a galvanized line requiring replacement (generally defined as a galvanized line that has been downstream of a lead line)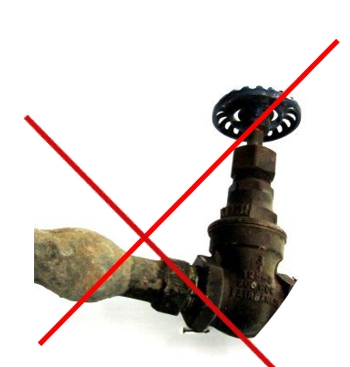 The EPA has provided helpful guidance on preparing these inventories through their Guidance for Developing and Maintaining a Service Line Inventory (August 2022).  The inventory template for the State of Montana for community water systems can be found on the state's lead and copper rule page (click here for link to lead and copper rule page).  Methods to determine material type may need to be completed through a variety of ways including:  reviewing historical records, visual inspections, water sampling, excavation, predictive modeling, or other emerging methods.  

Plastic
Smooth pipe
Various colors (i.e. white, blue, black, green, etc.)
Lead
Soft metal that is dull, silver-gray
Easily scratched with a coin; scratched area is shiny
Non-magnetic
Commonly attached to other pipe with "wiped" joint
Galvanized
Dull, silver-gray color that is difficult to scratch
Magnetic
In addition to the LSL inventories, public water systems will also need to prepare lead service line replacement plans and be ready for changes to sampling locations and procedures along with public notification requirements.  More details about each of these changes will be forthcoming when more information about the LCRI is available.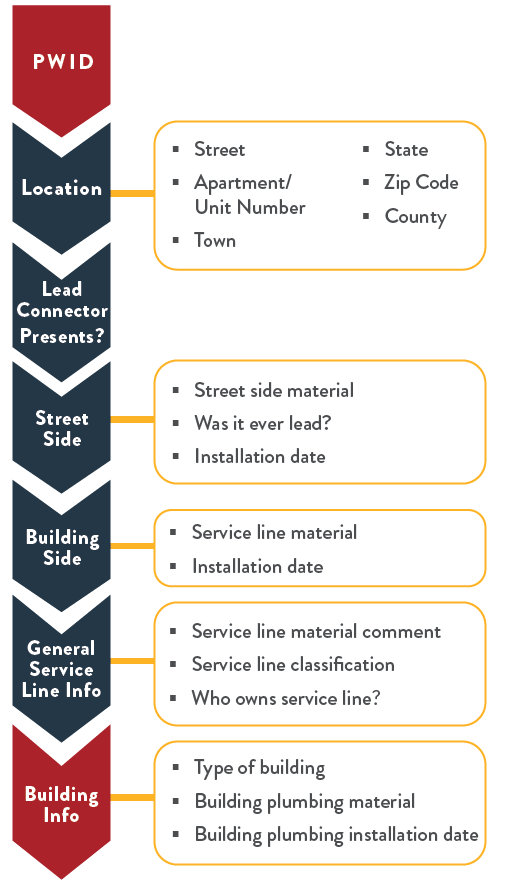 Preparing the inventories will be a major undertaking for many communities, but there may be both financial and technical assistance available.  Each state has set aside funding specifically for lead line assistance under the Bipartisan Infrastructure Law (BIL) that is being distributed through the state SRF program as a combination of loan and loan forgiveness.  Almost all projects related to lead service lines are eligible under this funding including preparation of the inventories, lead line replacements, non-compliance water sampling, etc. 
The State of Montana also has a set aside for technical assistance help for small and disadvantaged communities that could provide up to 100 hours of technical assistance for help in preparing the inventories and replacement plans.  The Montana SRF funding for lead lines is anticipated to be available in the summer of 2023, but applications for technical assistance are available now (click here for link to application)
In the meantime, all public water systems should begin work on lead service line inventories as soon as possible.  Also important is providing education to the public.  Public education should come in a variety of forms and on multiple occasions.  Ideas for outreach include:  mailings, public meetings, news articles, news interviews, brochures, websites, social media.
If you have specific questions or are looking for more information regarding the lead and copper rule or funding for the lead service lines, please feel free to reach out to Great West and/or contact DEQ directly.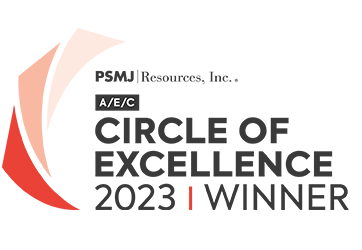 PSMJ Resources, Inc., the world's leading authority on the effective management of architecture, engineering, and construction firms, has announced Great West Engineering as a winner of the 2023 Circle of Excellence.  The Circle of Excellence highlights successfully...
read more