We are pleased to announce Brandon Duffey has been promoted to Billings Transportation Business Unit Manager.  Based in Great West's Billings office, Brandon will lead the Firm's Transportation Business Unit for the region, ensuring responsive service and quality solutions are provided to Eastern Montana clients.   
Brandon has over 14 years of experience with a diverse background in planning, design, construction, and project management for site development, stormwater, vehicular and pedestrian-related transportation systems, and bridge structures. He has a Bachelor of Science degree in Civil Engineering from Montana State University. Following graduation, Brandon worked for a consulting engineering firm in Bozeman, MT, for eight years focusing on residential and commercial development projects. Brandon is a licensed engineer in Montana and Wyoming and a member of the Montana Society of Engineers (MSE).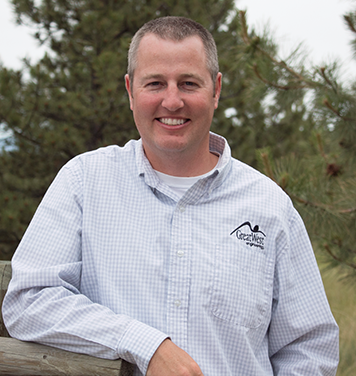 Since joining the Great West team in 2016 as part of the Transportation Group, Brandon's primary projects have consisted of county road and bridge replacements and municipal stormwater and roadway improvements. Growing up in the small agricultural town of Conrad, MT, Brandon quickly gravitated towards assisting small communities and counties with their infrastructure needs. The most satisfying part of being a consulting engineer to Brandon is the relationships he has with his clients and the help he's able to provide their communities.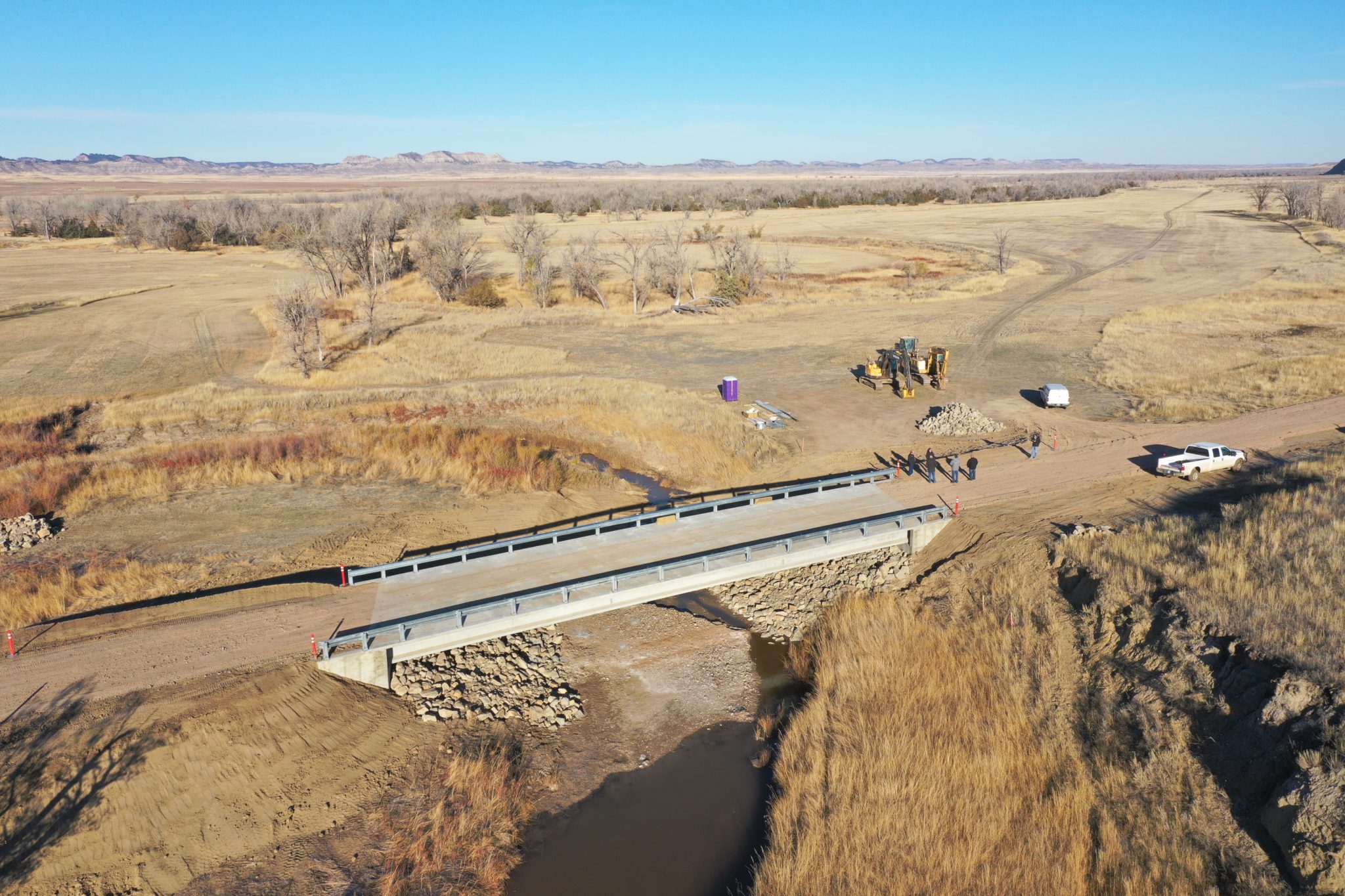 Sheep Creek Bridge (Custer County)
One such relationship is with Custer County. Brandon has worked with Custer County since the start of his time at Great West, completing multiple Preliminary Engineering Reports (PERs) for bridge replacements.  His top-ranked PERs were used to secure over $1.3 million in TSEP/MCEP construction grants for three bridge replacements. Brandon also completed the design of these replacements and assisted the County with the construction administration.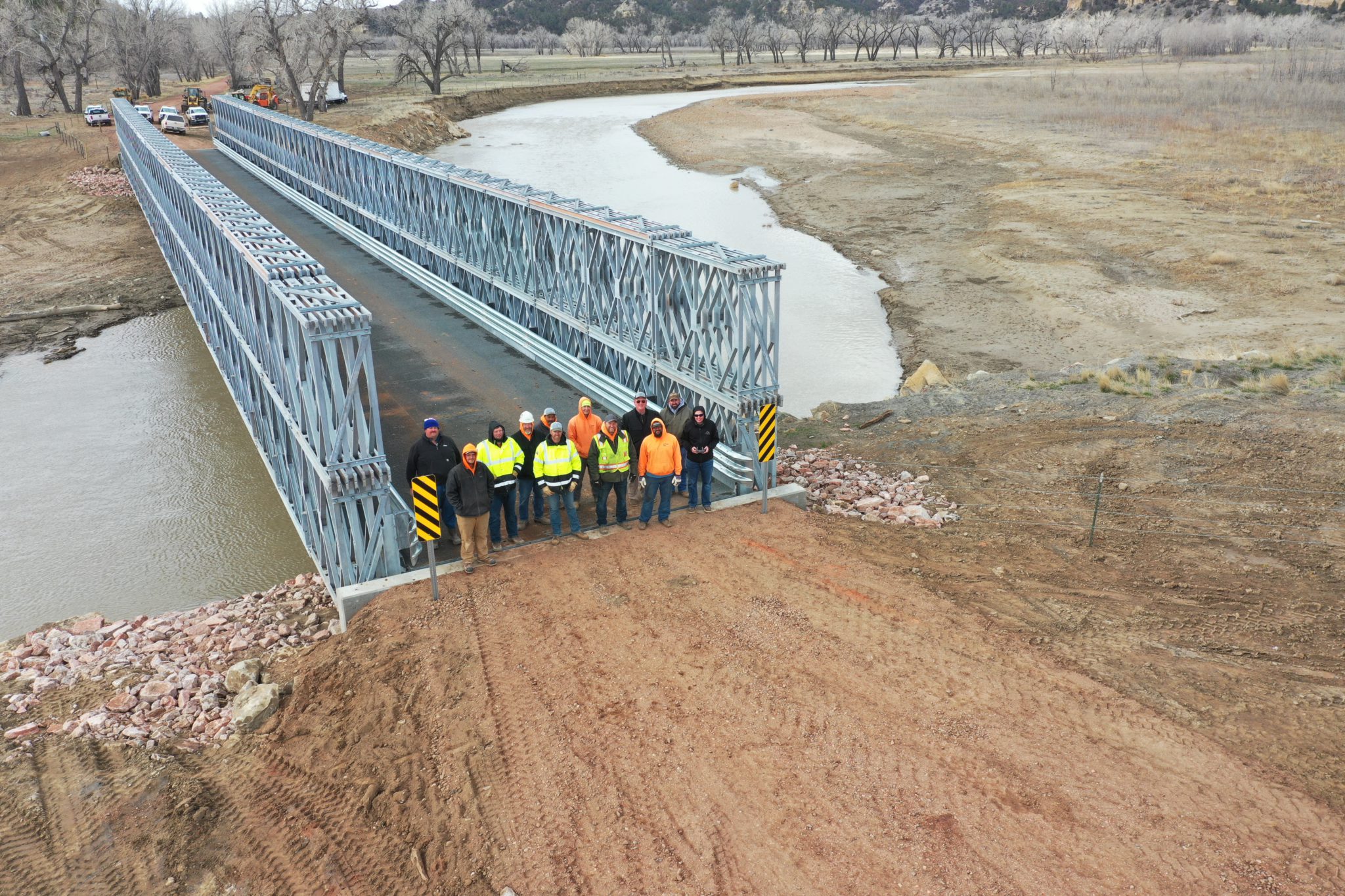 Moorhead Bridge – Powder River County
Another successful County relationship has been with Powder River County, where Brandon has served as the Project Manager and Lead Design Engineer since 2019. In 2020 Brandon completed hydrologic and hydraulic studies related to FEMA Disaster Mitigations for culvert replacements.  As part of this project, he assisted with completing the PER and Environmental Review for an EDA Grant which led to a $7-million grant for the replacement of four bridges and 18-miles of road resurfacing. The construction of one bridge has been completed with the construction of the remaining three bridges to begin in August 2023.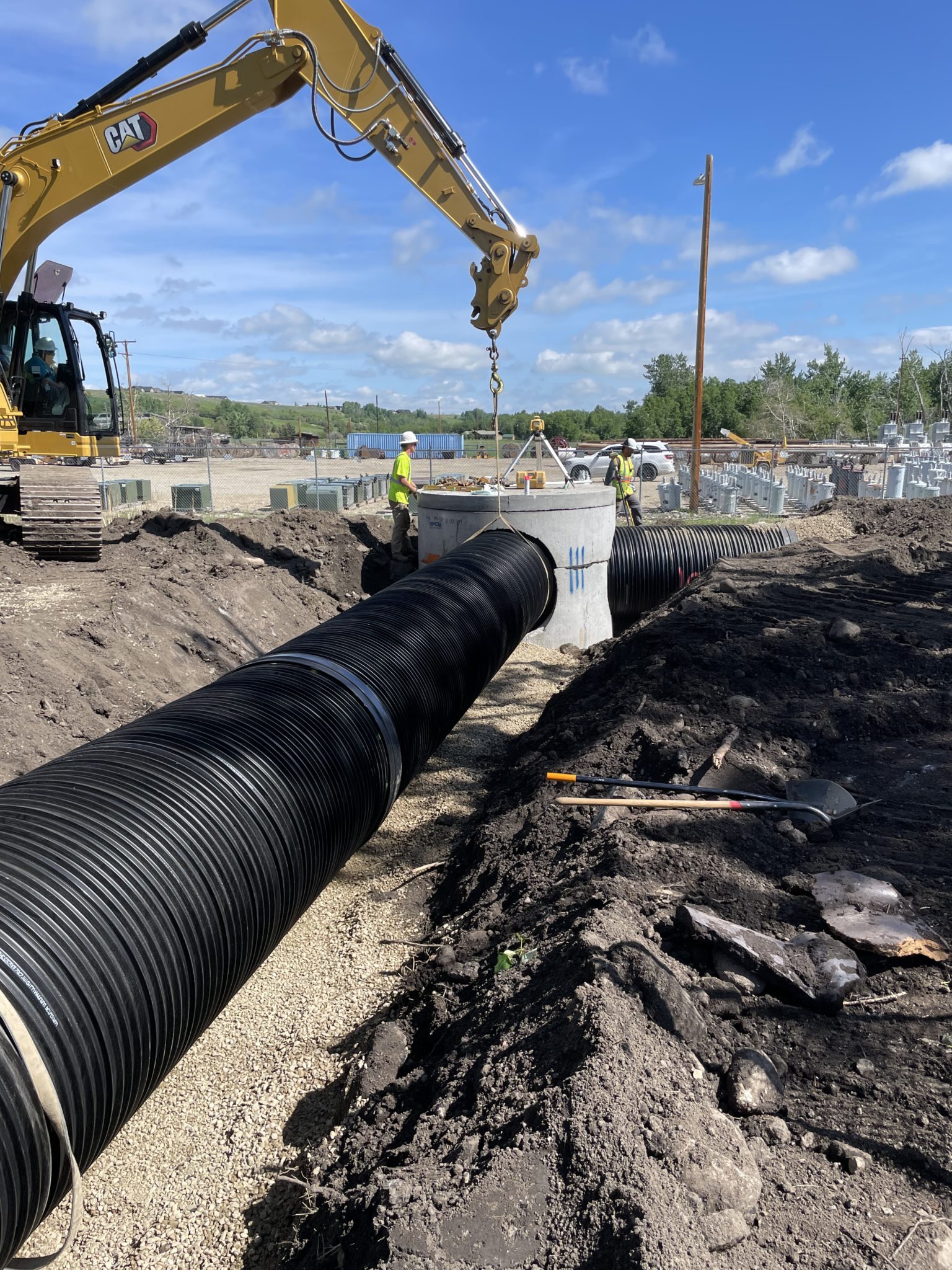 Red Lodge Stormwater Outfall
Brandon also enjoys working with one of Great West's long-standing clients, the City of Red Lodge. He has completed a PER for the City's entire stormwater system and assisted with securing over $3.2M in grant funding to install the first three phases of the overall stormwater master plan. Funding sources included ARPA, MCEP, RRGL, and TSEP. Phase 1 is currently under construction and consists of over 3,800 feet of 54", 48", and 42" pipe. The project also helped the City to develop a new typical street section.
As we push into the second half of 2023, we're excited to welcome Brandon to his new role of Billings Transportation Business Unit Manager.  To contact Brandon to learn more about how Great West Engineering can help your community, email him at [email protected] or by phone at (406) 281-8595.
Facility Plans and Preliminary Engineering Reports (PER) are planning documents essential to a community's decision-making process for major infrastructure improvements.  These documents are critical not only to help a community plan and prioritize projects, but they...
read more