We are pleased to announce that Andrew Kimmel has been appointed as Great West Engineering's Boise Municipal Business Unit Manager.  As the Business Unit Manager, Andrew will work to foster cooperation among employees, share resources, and support the firm's strategic goals.  He will ensure that the Boise Municipal group is meeting the needs of clients and developing quality solutions for projects, providing support to other groups as needed company wide, and helping to mentor staff to encourage professional growth and meet Great West's high standard of performance.
Andrew offers over 15 years of experience in water and wastewater engineering, focused on serving Idaho communities, and has been with Great West since 2017.  He has a Bachelor of Science degree in Civil Engineering from Idaho State University.  While at ISU, Andrew was actively involved in the American Society of Civil Engineers (ASCE) and a member of the steel bridge team for four years. During his senior year he was the President of the ASCE Student chapter and captain of the steel bridge team.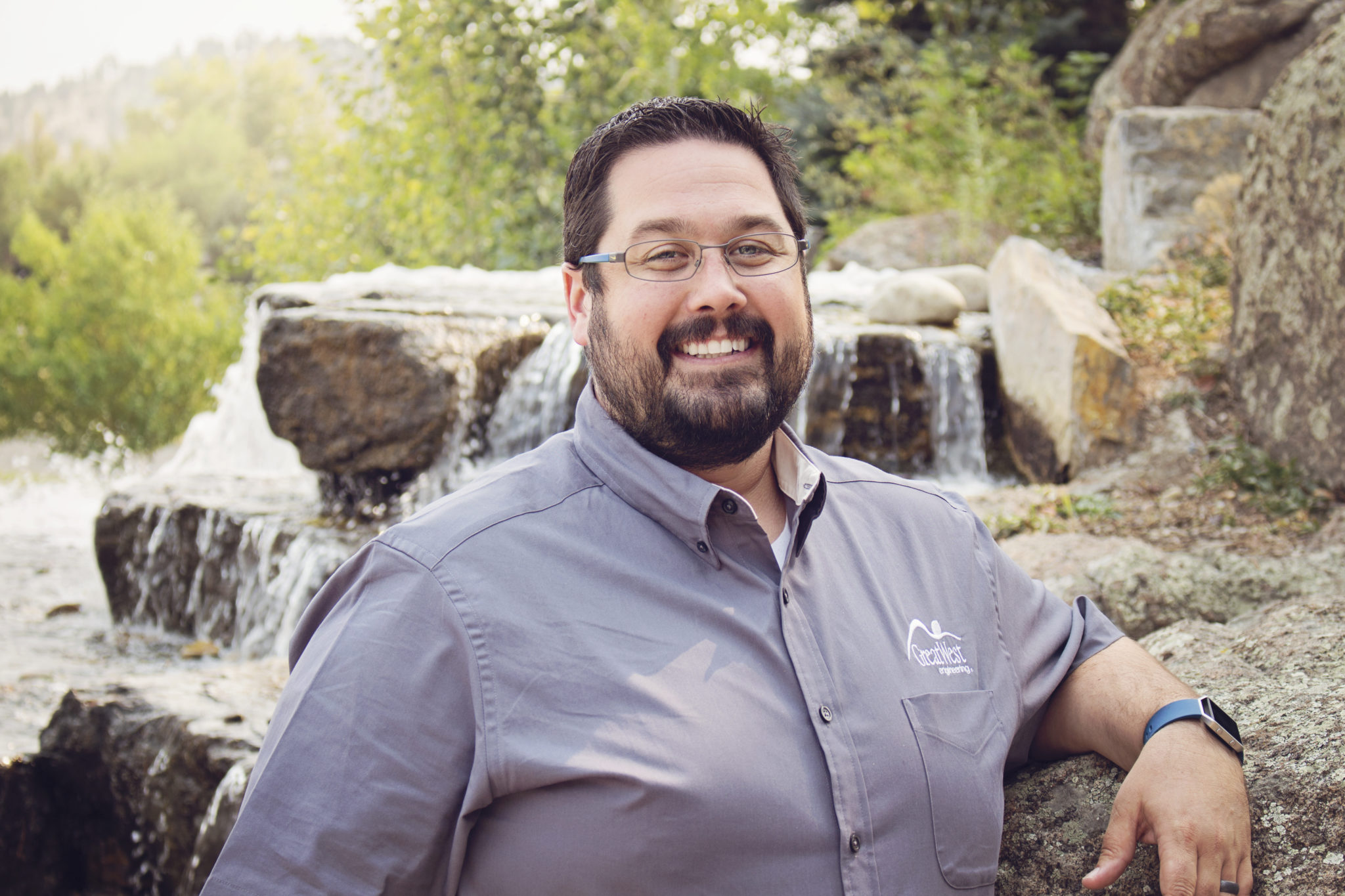 I have worked with Andrew for the past 15 years and always find him to be extremely patient and responsive.  He is truly concerned about giving the City the best product and value for our dollar.

Andrew Kimmel and his team have been great at looking for grants, doing the engineering and the planning of our project.  The real factor is the constant communication with the District on any new developments and situations.

Andrew is a licensed engineer in Idaho, Washington, and Oregon. He has been actively involved in the Rocky Mountain Chapter of the American Public Works Association, serving on the RMC-APWA board, finishing his term as Past President in 2022.  He participated in and chaired multiple committees, including the Education Committee, Young Professionals Committee, and Idaho Delegate.  Andrew served for six years on the National APWA Professional Development Committee with serving as the chair of the committee for two years. Andrew is currently serving on the National APWA Certification Commission.  In 2014, Andrew was one of 16 people chosen to be part of Class VIII of the APWA Emerging Leaders Academy (ELA), and ultimately selected as Project Leader of his ELA class. The Emerging Leaders Academy is a year-long national program which provides intensive leadership and management training within the context of public works. It encourages professional growth through a strong network of peers with members throughout the country.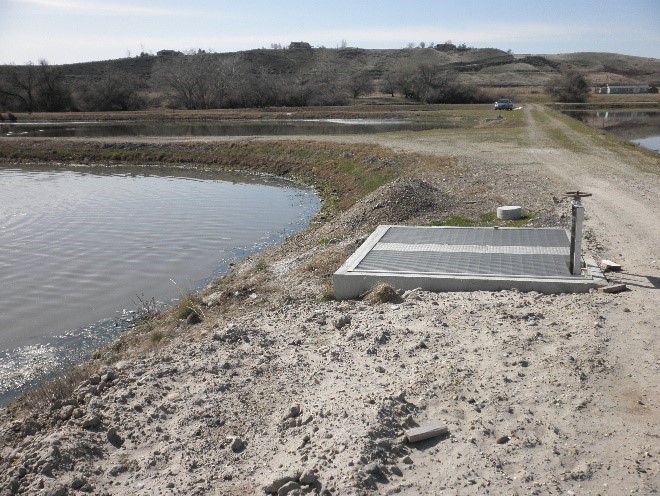 Existing Lagoons to be Decommissioned During 2023 Project – Homedale, ID
The most satisfying part of being a consulting engineer to Andrew is the relationships he has with his clients and the help he's able to provide their communities.  One such relationship is with the City of Homedale.  Andrew has been working with Homedale since 2007 and has completed more than $18 million worth of infrastructure projects.  He assisted the City in securing more than $2 million in grant funds to complete their current wastewater improvements, consisting of over 19,000 feet of collection pipe, new UV disinfection and headworks buildings, new telemetry controls, and a new complete mix/partial mix lagoon treatment facility with a Lemna polishing reactor. Construction on the wastewater improvement project will begin in January of 2023.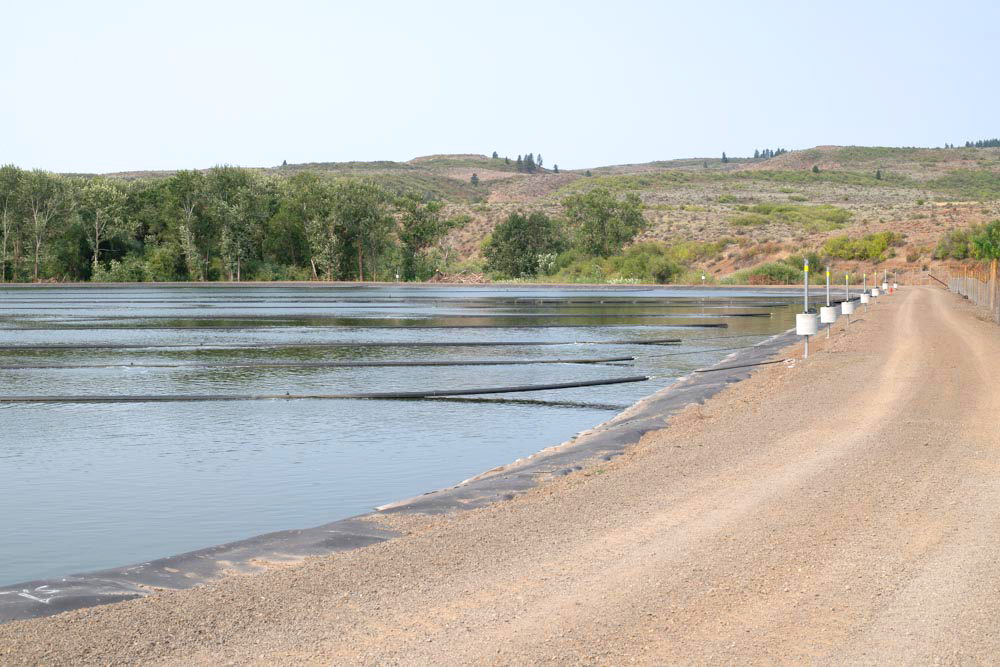 New Lagoon with Fine Bubble Aeration System – Council, ID
The City of Council is another of Great West's long-term clients that Andrew has had the pleasure of working with since early on in his career.  He has worked with the City through the completion of a city-wide wastewater collection system improvements project that replaced more than 40% of the system, the project also include a new aerated lagoon system and  Submerged Attached Growth Reactor (SAGR) to facilitate BOD polishing and ammonia removal.  This project resulted in the first operational SAGR system in Idaho and provides excellent treatment of the community's wastewater. Andrew has helped the City with planning for improvements to the City's potable water wells, distribution piping, storage tanks, and pumphouse. The improvements will benefit the entire community and allow for future growth.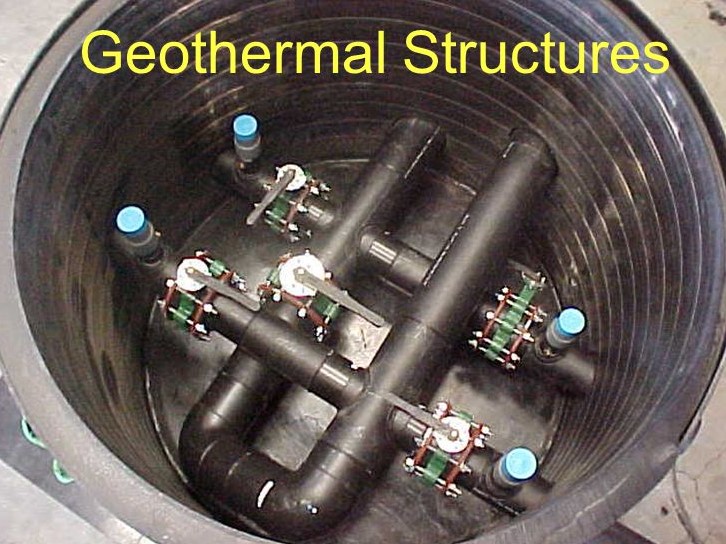 Geothermal Structures – Boise, ID
Andrew is also excited to be part of Great West's team on the Boise Warm Springs Water District's Distribution System Improvements Project.  Andrew managed the design phase of a new geothermal mainline replacement project. The Boise Warm Springs Water District is the oldest operational geothermal system in the United States, having been in continuous operation since 1892 with over 90 homes in the project area being listed on the national register of historic places. The project improvements will help ensure that this natural resource can continue to be used for future generations.
To contact Andrew and learn more about how Great West Engineering can help your community, email him at [email protected] or reach him by phone at (208) 297-5791.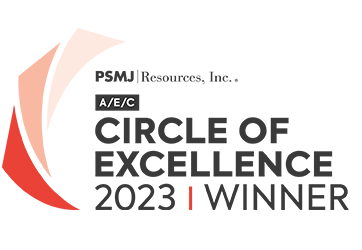 PSMJ Resources, Inc., the world's leading authority on the effective management of architecture, engineering, and construction firms, has announced Great West Engineering as a winner of the 2023 Circle of Excellence.  The Circle of Excellence highlights successfully...
read more