Bridges
EVALUATION, DESIGN, AND CONSTRUCTION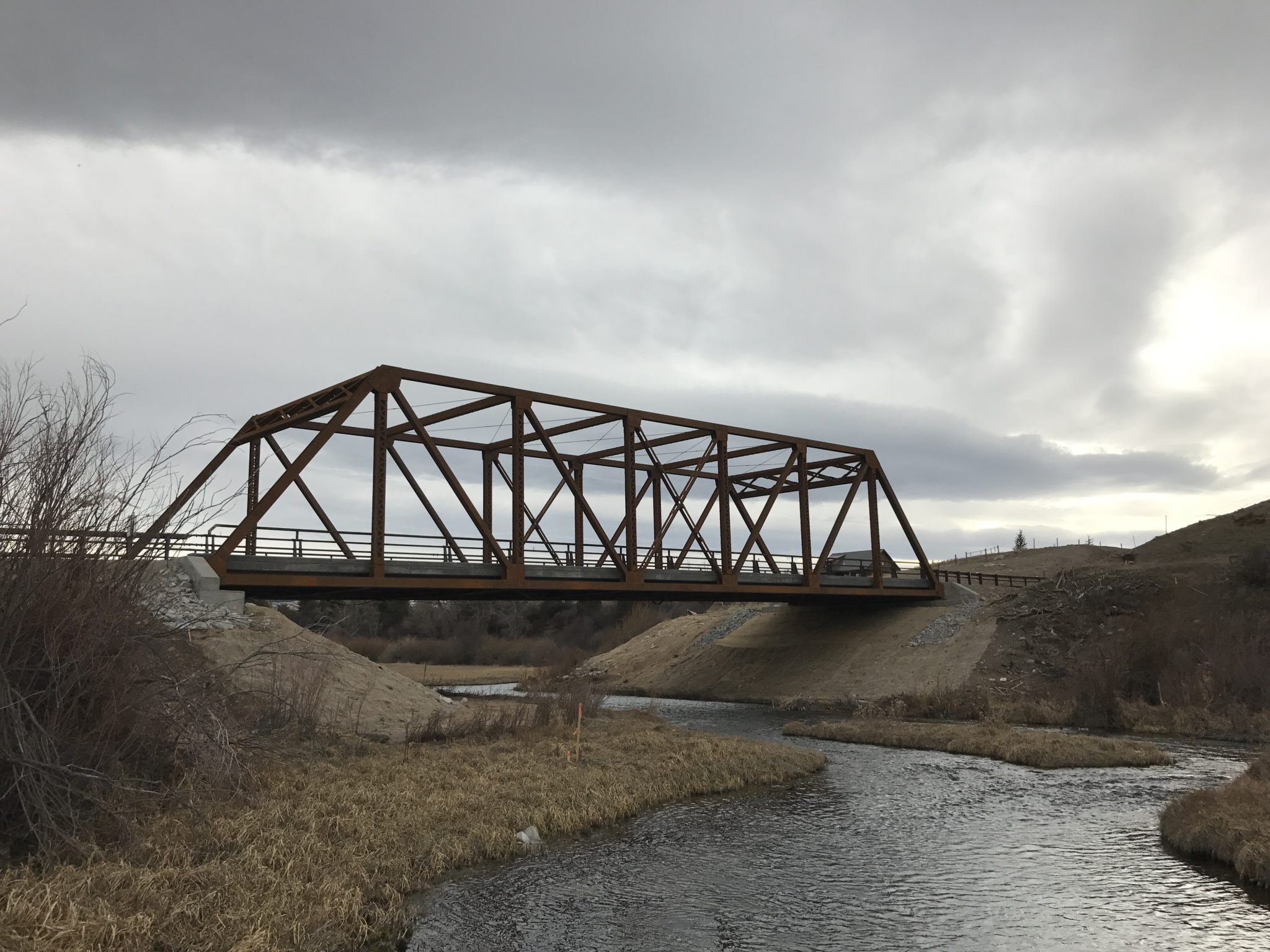 Blaine Spring Creek Bridge
Montana Department of Transportation, MT

Project Features
1,500 linear feet of reconstructed gravel and paved roadway sections.
Dust Palliative on gravel roadway sections
Replacement of a 130' span bridge with an overhead steel truss supported by a new foundation system
Concrete drilled shaft foundations
Bridge rail & approach guardrail sections
Decorative lattice bracing on truss to match original historic bridge
New roadway signage
Project is located in an area with abundant wetland and riparian habitat. Proposed streambank restoration measures include riprap revegetation with vegetated soil lifts

Project Activities
Topographic site survey
Cultural, wetlands, and rare plant surveys
National Environmental Policy Act (NEPA) documents
Categorical Exclusion for Federal Highway Administration
Plans, Specifications, and Estimates (PS&E)

Additional Environmental Compliance
Conducted Cultural Resources Inventory & Report, as there are several archaeological sites within the project limits.
Staff Biologist completed wetlands delineation in compliance with COE standards.
Conducted Rare Plant Survey.
Wildlife and fisheries baselines and potential impact needs addressed.
Threatened and Endangered Species (T&E) and Essential Fish Habitat (EFH) inventory conducted with a "no adverse affect" determination documented.
Conducted asbestos and metals testing to document existing hazardous materials.
Completed Biological Resources Report summarizing impacts to wildlife, fisheries, and wetlands.
Completed permit applications including floodplain.